Version 2021.3.5
It is not possible to execute a workflow without beeing a member of admin or developer role.
I can grant all permissions on workflows to everyone (or any other created role) but i still get the following error: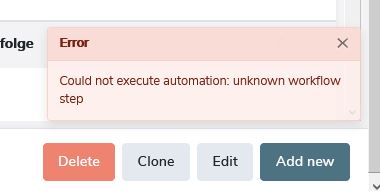 Permissions are ok, if i remove permissions on role everyone i get an error complaining about permissions. Thats correct. So it seems that developer and admin role have some kind of permission which cant be set to a "normal" role so they are able to access workflows.