Hi there,
I´m building a configurator. For this issue I would need a filter on the recordlist.
I tried it with the pre filter → doesn´t work (I don´t know how to set it up)
I tried it with a workflow → It doesn´t give me a recordlist back.
There is what I want to do:
I have some machines (module "Maschine" → recordlist)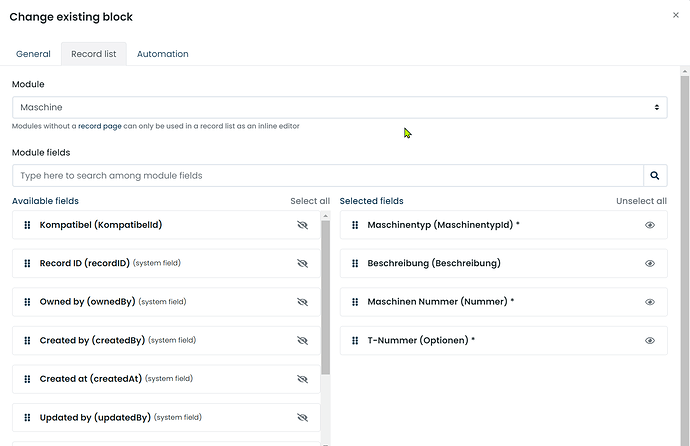 When I edit a record (maschine), I want to add some features "T-Nummer"
This list of features should be filtered by the type of the machine.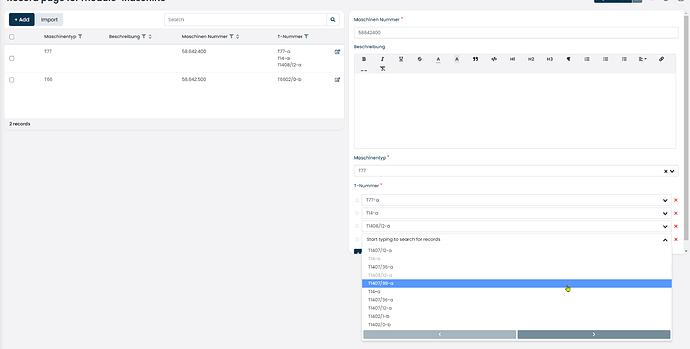 How can I do this?