Hi! I'm evaluating the app deployed locally with the official docker-compose config (app + mysql) which currently builds version 2022.3.0.
While trying the unmodified CRM namespace I'm unable to create a new Pricebook, after typing some details and clicking "Save" the page just hangs there.
Attached some screenshots: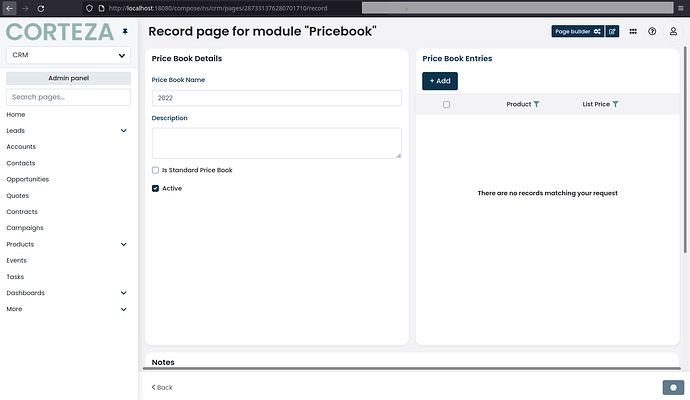 I tried to diagnose the problem a bit and it seems that the page doesn't send a POST after clicking "Save" (as it does on other pages).
Also the page sends some errors in the browser console while loading
[See reply]
Am I missing something? Is there any setting to change?
Thanks for your help