Hello,
I would like to change the file's name in a record (filedtype : file upload). I checked the documentation and the forum but I didn't find a way to do it (without editing directly the database).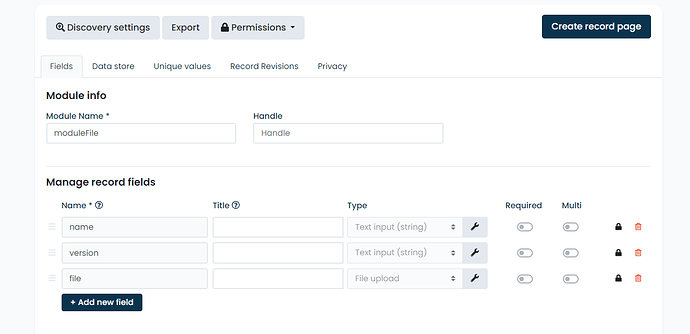 I made some tests with the workflow "create a file and attach it to a ressource" but it didn't work (I didn't succeed to put the same file content). Link to another similar post.
Any idea how this might be done ?
Thank you very much.
Cheers,